I'm sure this subject can be widely argued, we all have our favourites, for different reasons…perhaps the film itself isn't ground breaking cinema, but it reminds you of a certain time/place/person: and that emotional link is why you watch it every year. Or maybe it's just coz it's brilliant! But here are mine:
1. The Santa Clause
I had to put this first, because it's always been a part of my Christmas. I remember watching it as kid, thinking how magical it was, wondering if it could actually be true. I think the main reason I go back and watch it each year is because it sparks that magical feeling of Christmas that I had as a kid – that feeling when you're full of wonder and excitement. And it's not Christmas without Tim Allen! Obviously, I've watched the sequels many times too, but the original is the best!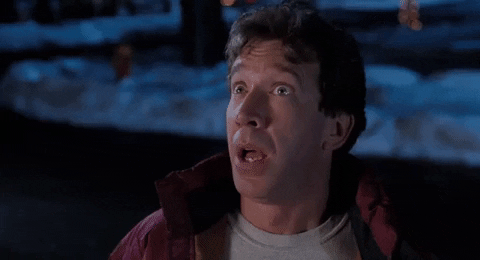 2. Polar Express
This is just such a special film. Watching it cuddled up with a hot chocolate, it reminds us of how special it was believing in Father Christmas. It's full of magic and is a FIRM favourite of mine – it makes me feel all warm and happy and fuzzy 😊 And naturally, I sing along too!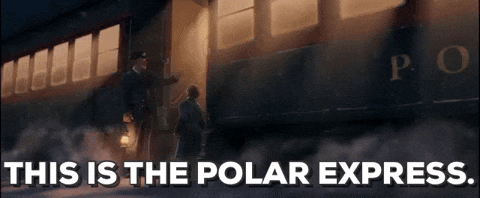 3. Elf
Awwww it's just brilliant isn't it?! Will Ferrell erupts onto the screen in green, disguised as all our inner child's at Christmas! However many times you've seen it before, you still cackle at the same bits, it'll never fail to cheer you up or get in the Christmas spirit…because as we all know 'The best to spread Christmas cheer is singing loud for all to hear' 😊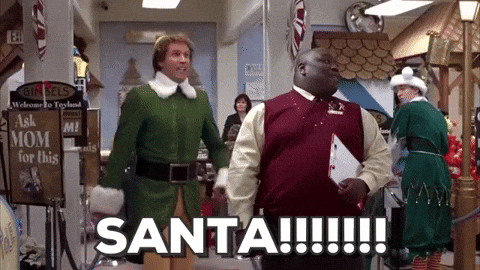 4. Love Actually
Who. Doesn't. Love. Love Actually?! If you don't imagine Hugh Grant's dad dancing every time you hear 'Jump' by the Pointer Sisters throughout the year, then you haven't seen this film enough! We still haven't forgiven Alan Rickman for buying that necklace, we still love Andrew Lincoln for those cue cards, and we remain slightly embarrassed that an excited Laura Linney reminds us all of our teenage selves. Despite the moments of heartbreak, it's filled with love, and it reminds us that 'Love Actually is, all around' ❤️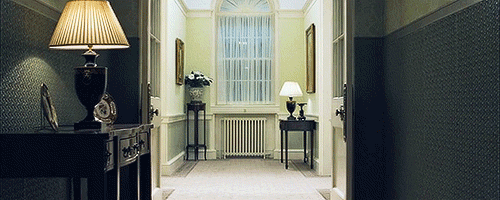 5. The Holiday
This is the first film I'll watch in the run up to Christmas. I try to wait until 1st December, but it's been known to make it onto my telly during the last few days of November… It's perfect viewing for a night in alone, nestled under a blanket with some hot chocolate or a baileys, and some delicious food or snacks. It's heartwarming in the right places, heartbreaking in the right places, and the odd flicker of comedy is just lovely. Kate Winslet, Jack Black, Cameron Diaz and Jude Law are just gorgeous in this.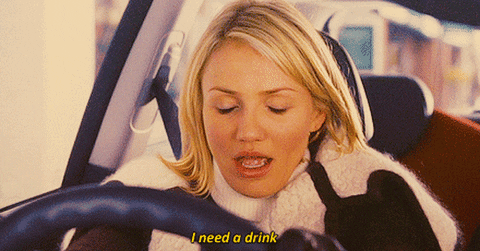 6. Nativity
Ohhhhh Nativity! I'm afraid if you don't like Nativity, we can no longer be friends… 🙊 It's just pure brilliance! It's cute, funny, heart warming – it'll have you laughing one minute and crying the next. I can't believe I'm admitting it, but I get choked up! Every. Year. 🙄🙈 Obviously there's the sequels as well, which are good, but NOTHING can top the original! (Ed and I realised this year that we're very similar to Mr Maddens and Mr Poppy…any guesses who's who?!)
7. This Christmas
A romantic Christmas film centering around the Whitfield family, who's eldest has come home for the first time in years. It's a veryyyy well known cast, and I love films like this – putting actors I love, together in one place. And the SASS level is just something else for a Christmas film 😂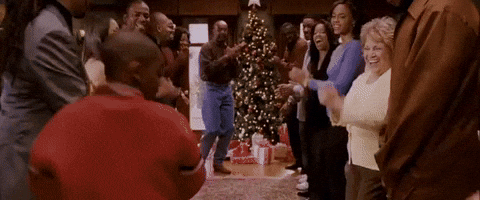 8. Christmas with the Kranks
I feel like this one is a bit of a marmite film, but I love it! Tim Allen and Jamie Lee Curtis decide to skip Christmas in order to save money to go on a cruise, but then find out their daughter's coming home and will be expecting a family Christmas. With these two leading the film, it's a manic, comedy filled treat, perfect for afternoon viewing with a good cuppa!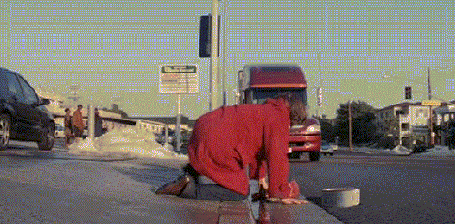 9. White Christmas
A classic. And a must see each Christmas, particularly as a Musical Theatre graduate and Vera Ellen fan. It's old and wholesome and lovely (and funny!), and really quite special. And so stagey!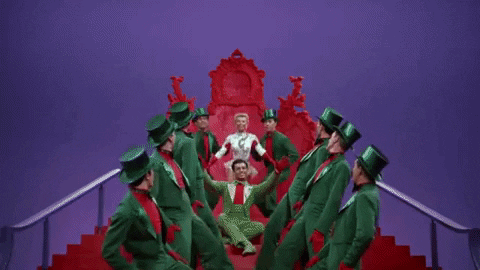 10. The Muppet Christmas Carol
Last, but by no means least – and actually potentially my all time fave – Muppet Christmas Carol! I've watched it since I was a kid, and when Todd and I grew up, we made it a tradition to watch it on Christmas Eve afternoon. I love the story, I love Gonzo and Rizzo as narrators, I love the songs… It's brilliant, a tradition, and it wouldn't be Christmas without it.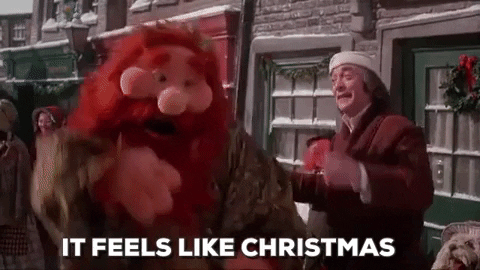 And there we have it! There are tons more that I love, and I'm sure there'll be some of your favourites that didn't make the list – but as I said earlier, some of mine are (because I enjoy them, yes), but also because I associate them with magical Christmases. It's quite amazing how powerful television can be for our memories and associated feelings…